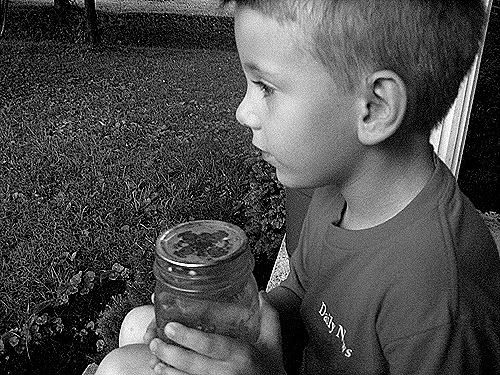 This is the best pic I've ever taken of
DS
. I was sitting beside him as we awaited the
lightnin
' bug parade and just lifted my arm and snapped the pic without even looking. Every other pic, he saw me coming and I had a full memory card of goofy faces. This, this is the one.
I wonder how the gracious
Jewels
gets those stunning pics of her kiddos. '
Fes
up, you wear
camouflage
, right? ;-)
I have to sneak around or disguise myself as a sofa to get a good pic.
harrumph
.